Bi Profenid has anti-inflammatory and antipyretic properties and is prescribed for arthritis, arthrosis and lumbago.
Bi Profenid: instructions for use
Composition:
Main ingredient: Ketoprofen 75 mg
Additional ingredients:
White coated tablets: Lactose monohydrate, wheat starch, hydrated colloidal silicon dioxide, magnesium stearate, gelatin powder.
Yellow coated tablets: Hydroxyethyl cellulose, calcium hydrophosphate, riboflavin sodium phosphate magnesium stearate.
Description:
Bi Profenid is a non-steroidal anti-inflammatory drug derived from arylcarboxylic acid from the group of propionics. It has the following properties:
Peripheral and central analgesic.
Antipyretic property.
Anti-inflammatory properties.
Property of short-term inhibition of platelet function.
The drug is approved for use in adults and children over 15 years of age.
Bi Profenid is prescribed in the following cases:
Prolonged symptomatic treatment:
Chronic inflammatory rheumatic conditions, including rheumatoid arthritis, ankylosing spondylitis (or related syndromes such as Fissinger-Leroy-Reuter syndrome and psoriatic arthritis).
Short-term symptomatic treatment of acute attacks:
Abarticular rheumatism such as scapulo-shoulder periarthritis, tendinitis, bursitis.
Microcrystalline arthritis.
Osteoarthritis.
Lumbago.
Acute benign post-traumatic lesions of the musculoskeletal system.
Treatment of a migraine attack with or without aura.
Dosage and method of administration
Tablets should be taken orally with plenty of water.
Do not exceed the daily dose of 300 mg (2 tablets of 150 mg).
It is recommended to take tablets with meals.
The daily dose should be divided into 1-2 doses per day.
Dosage
Rheumatology:
Long-term symptomatic treatment: 150 mg per day (one tablet).
Short-term symptomatic treatment of acute attacks: 300 mg per day, i.e. two tablets of 150 mg in 2 doses.
Treatment of a migraine attack:
It is recommended to start treatment as early as possible, from the beginning of the migraine onset.
Start treatment with one half tablet (75 mg).
The drug usually begins to work within 2 hours of taking the tablet.
If the 75 mg dose is ineffective, then take 150 mg (one tablet) for the next migraine attack.
If there is still no relief, then stop taking the drug.
If the patient's condition has improved, but symptoms recur, or if a second attack begins on the same day, a second dose (75 mg or 150 mg) may be taken, provided an imperative interval of at least 12 hours between the two doses is observed.
3.1 Risk Groups:
Renal failure and the elderly: reduction of the starting dose is recommended.
3.2 Overdose:
In adults, the main signs of overdose are headache, dizziness, drowsiness, nausea, vomiting, diarrhea, and abdominal pain.
In cases of severe poisoning, hypotension, respiratory depression and gastrointestinal bleeding have been observed.
The patient should be transferred immediately to a specialized hospital, where symptomatic treatment will be initiated.
Gastric lavage or administration of activated charcoal may be used to limit absorption of Bi-Profenide.
Special Directions:

4.2 Special Warnings:
Patients with asthma associated with chronic rhinitis, chronic sinusitis, and/or nasal polyposis have a higher risk of allergic events when taking aspirin and/or nonsteroidal anti-inflammatory drugs than the rest of the population. Use of this medication can lead to the development of asthma or bronchospasm, especially in people who are allergic to aspirin or NSAIDs.
The relative risk is increased in the elderly with low body weight, as well as in patients with platelet dysfunction or in patients undergoing anticoagulant or antiplatelet antiaggregation therapy.
When prescribing this drug, the physician should consider the fact that cases of secondary anovulatory infertility have been described in patients who received long-term treatment with prostaglandin synthesis inhibitors due to failure of De Graaf follicle rupture, reversible after discontinuation of treatment.
Like other NSAIDs, Bi Profenid may mask signs of infection progression.
Bi Profenid should be prescribed with caution in patients with a history of gastrointestinal disorders (gastrointestinal ulcer, ulcerative colitis, Crohn's disease).
Patients with a history of photosensitivity or phototoxicity should be monitored.
In patients with impaired liver function or with liver disease in the anamnesis it is recommended to monitor transaminases.
During long-term treatment, it is recommended to monitor general blood count, liver and kidney function.
NSAIDs may cause an increased risk of serious cardiovascular thrombotic events, including myocardial infarction and stroke, which may be fatal. This risk may increase with increasing duration of drug use. Patients with cardiovascular disease or cardiovascular risk factors are at greatest risk of developing side effects.
Impaired renal function.
NSAIDs, by inhibiting the vasodilatory effects of renal prostaglandins, may cause impaired renal function through decreased glomerular filtration. This side effect depends on the dose.

Sodium bicarbonate retention with the possibility of edema, increased HTA, exacerbation of heart failure. Clinical monitoring is necessary from the beginning of treatment in case of HTA or heart failure. The effect of hypotensive drugs may be reduced.
Hyperkalemia promoted by diabetes or concomitant treatment with hyperkalemic drugs. In these circumstances, regular monitoring of serum potassium levels should be performed.
This drug contains lactose. Its use is not recommended in patients with galactose intolerance, Lapp lactase deficiency or glucose and galactose malabsorption syndrome (rare inherited diseases).
4.3 Interaction with other drugs:
Some drugs may contribute to hyperkalemia: potassium salts, hyperkalemic diuretics, ACE inhibitors, angiotensin II inhibitors, nonsteroidal anti-inflammatory drugs, heparins (low molecular weight or unfractionated), cyclosporine and tacrolimus, trimethoprim.
Some substances are involved in interactions because of their antiplatelet drug properties: aspirin and NSAIDs, ticlopidine and clopidogrel, tirofiban, eptifibatide and abciximab, iloprost. Using several antiaggregants together increases the risk of bleeding and their association with heparin or analogues (hirudin), oral anticoagulants and thrombolytics, and should be considered in regular clinical and biological monitoring.
4.3.1 Concomitant use with the following drugs is not recommended: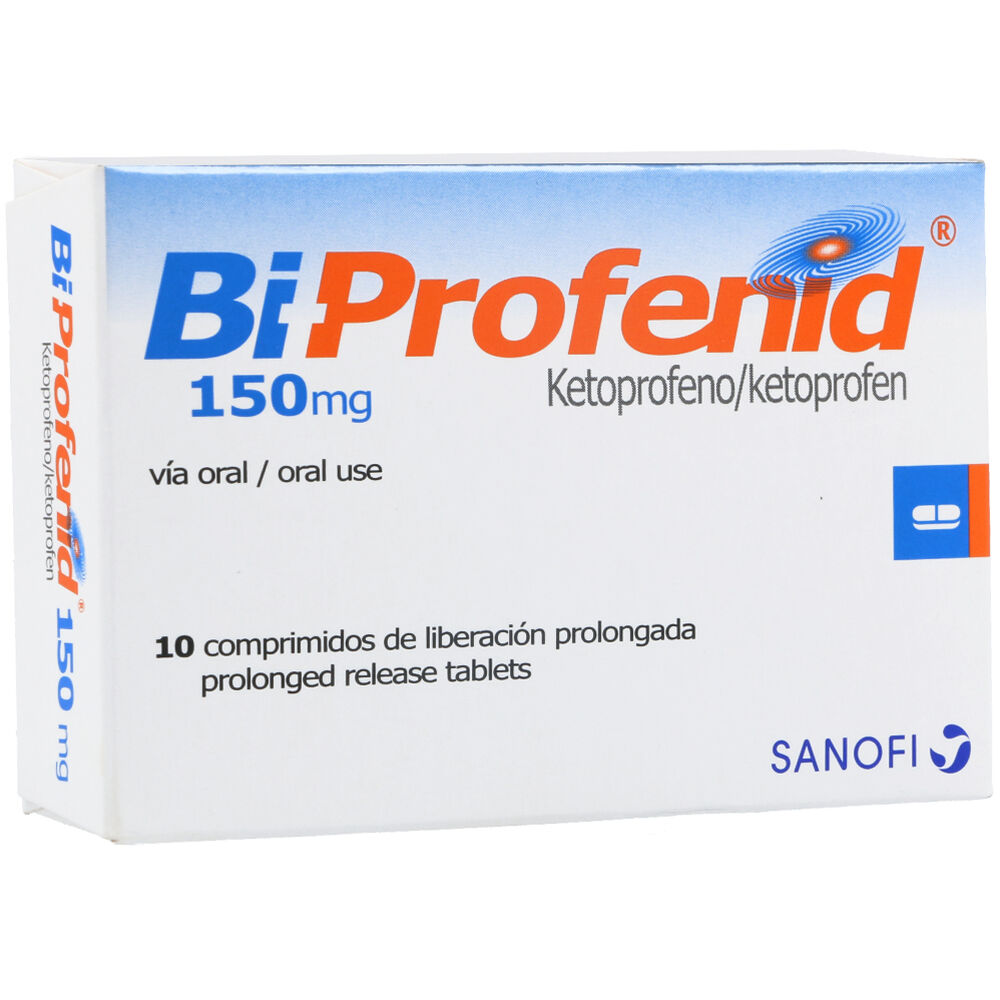 Other NSAIDs (including high-dose aspirin).
Oral anticoagulants.
Heparin.
Lithium.
Methotrexate (dose greater than 15 mg/week).
4.3.2 Concurrent use with the following drugs should be used with caution:
Diuretics, ACE inhibitors, angiotensin II inhibitors.
Methotrexate used in low doses (less than 15 mg/week).
Other antiaggregants (abciximab, eptibatide, clopidogrel, iloprost, ticlopidine and tiroban), heparins at preventive doses: increased risk of hemorrhage.
Potassium salts, hyperkalemic diuretics, ACE inhibitors, angiotensin II inhibitors, other nonsteroidal anti-inflammatory drugs, heparins (low molecular weight or unfractionated), cyclosporine and tacrolimus, trimethoprim. Risk of hyperkalemia.
Beta-adrenoblockers (extrapolated from indomethacin). Reduced antihypertensive effect (inhibition of vasodilatory prostaglandins by NSAIDs).
Cyclosporine. Risk of increased nephrotoxic effects, especially in the elderly.
Intrauterine device. Controversial risk of decreased efficacy of IUD.
4.4 Pregnancy and breastfeeding
Consultation with a physician is required prior to use.
4.5 Influence on driving and operating machinery
Dizziness, drowsiness, seizures or visual disturbances may occur. If any of these symptoms occur, it is not recommended to drive or operate machinery.
Side effects:
Gastrointestinal disorders have been reported, which include nausea, vomiting, diarrhea, constipation, gastrointestinal discomfort and pain in the stomach, gastritis, stomatitis, and, rarely, colitis. When Bi Profenid 200 mg per day is taken orally, there may be an increase in hidden digestive blood loss, and side effects become more frequent as the dosage is increased. The most serious side effects are peptic ulcer disease, digestive bleeding, and intestinal perforation.
Hypersensitivity reactions. Rash, skin itching, urticaria, exacerbation of chronic urticaria. Possible asthma or bronchospasm attacks, especially in people allergic to aspirin and other NSAIDs. Very rare cases of angioedema and anaphylactic shock.
Neuropsychiatric disorders: headache, dizziness, somnolence, seizures and mood swings.
Skin reactions: photosensitivity, alopecia and, in rare cases, bullous dermatosis (Stevens-Johnson and Lyell syndrome).
Eye disorders: blurred vision.
Hearing problems: tinnitus.
Kidney disease: water retention with possible edema, hyperkalemia. Acute renal failure in patients with risk factors. Organic renal damage: isolated cases of interstitial nephritis, acute tubular necrosis, nephrotic syndrome, papillary necrosis have been reported.
Hematological disorders: thrombocytopenia, anemia due to chronic hemorrhage, rare cases of leukopenia with possible agranulocytosis.
Liver function disorders: elevated transaminases, exceptional cases of hepatitis.
Cardiac disorders: hypertension, exacerbation of heart failure. If you feel great, now you can find great work for yourself on this site https://jobstellar.com/